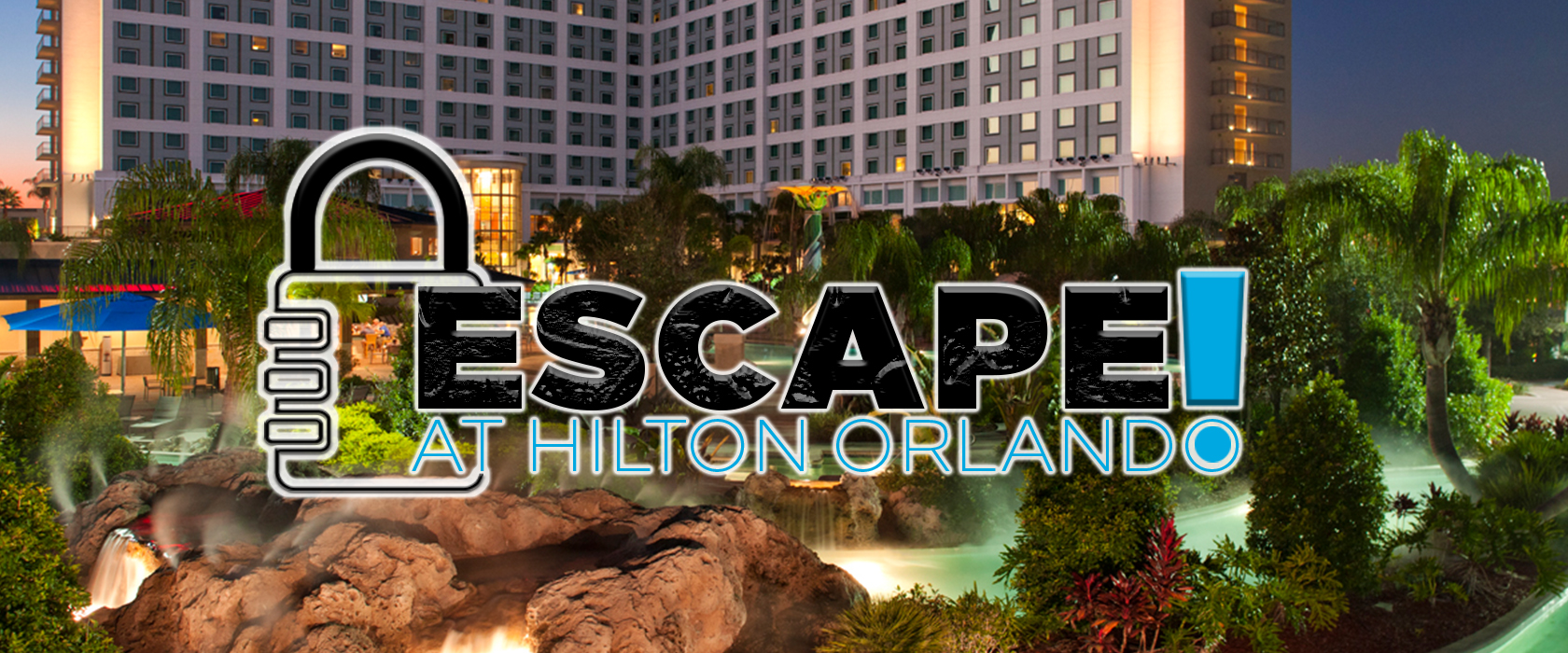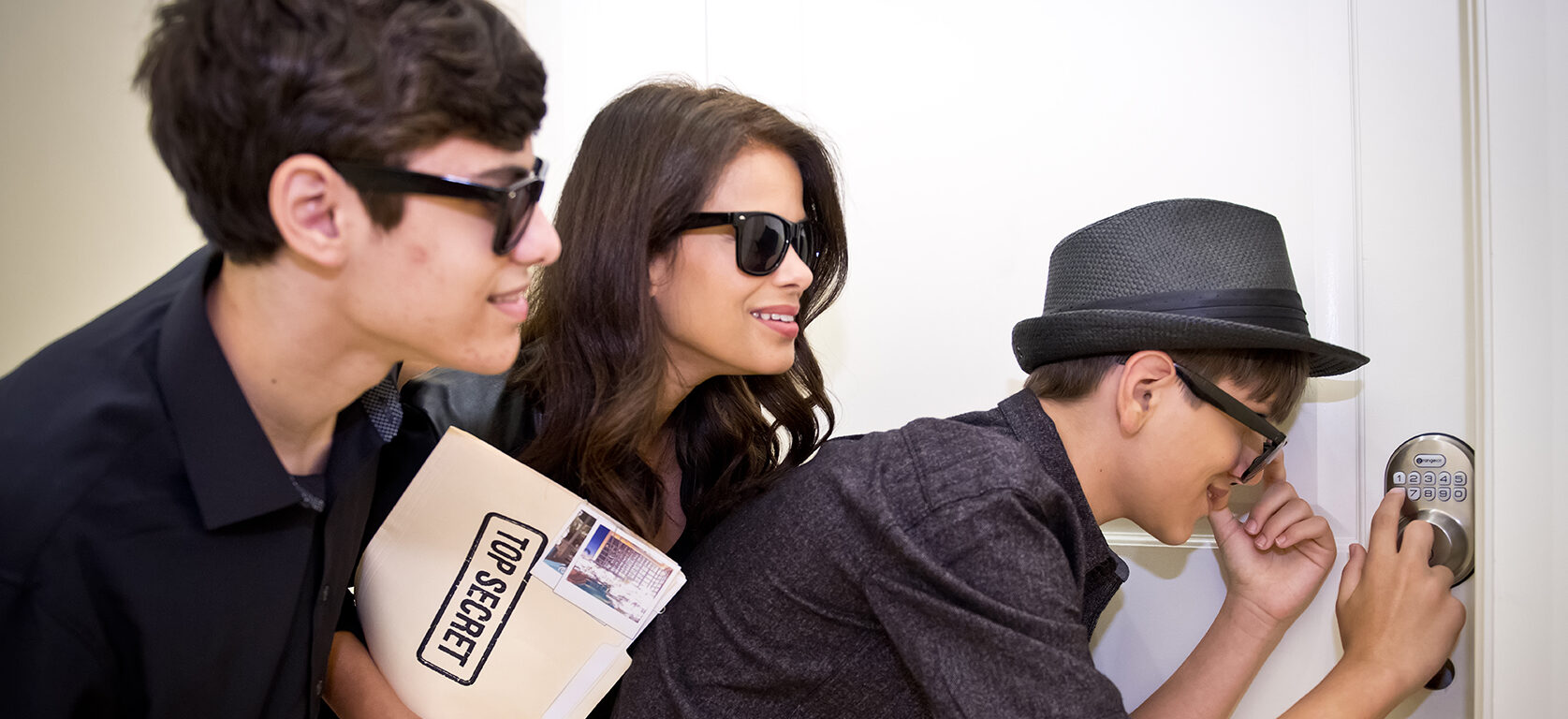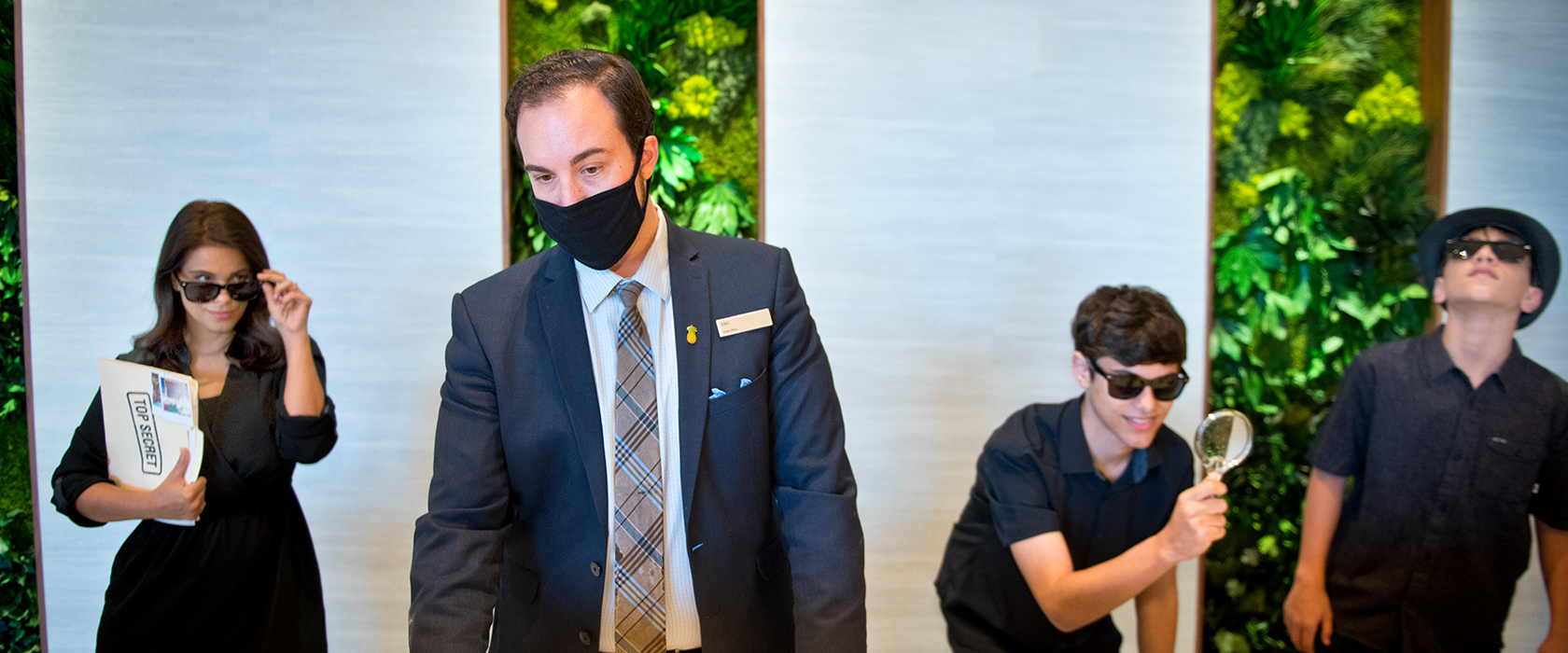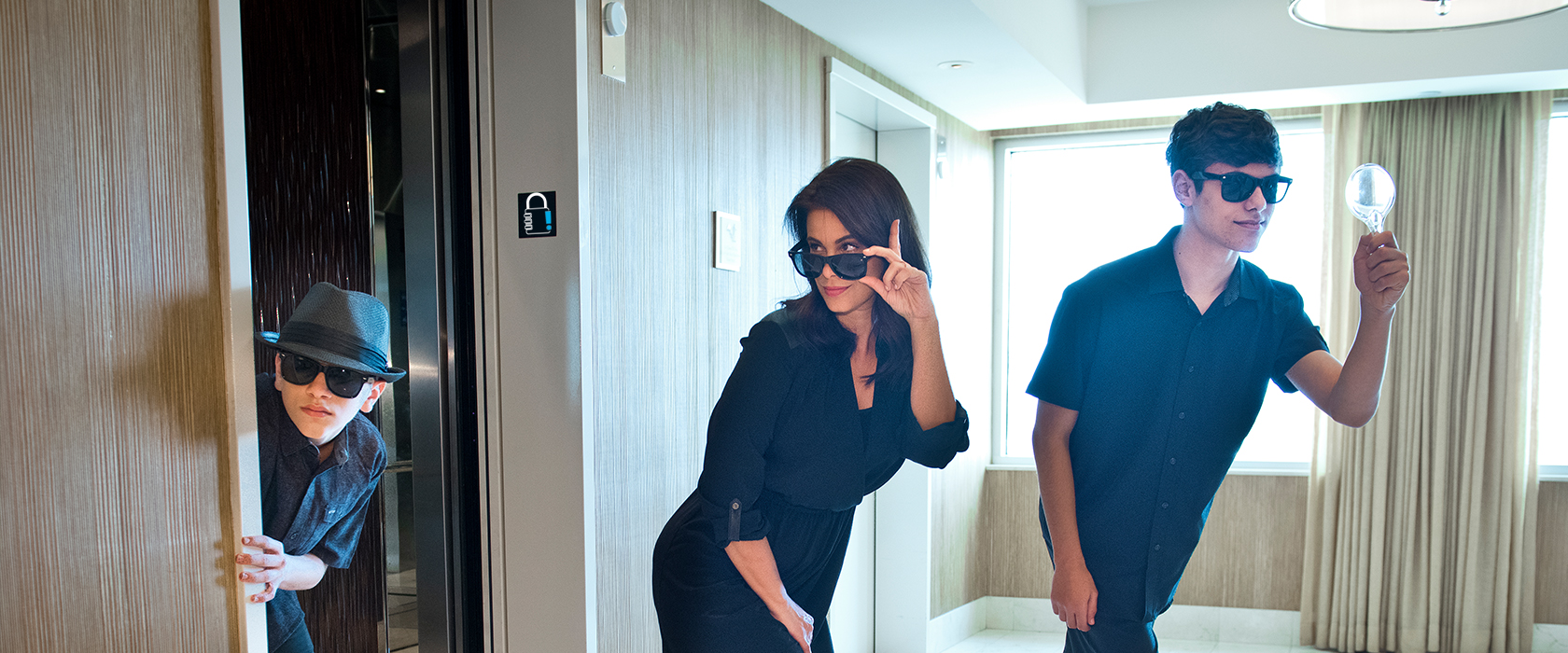 about_header_view-panoramic
dine_header_spencers-balcony
dine_header_spencers-balcony
An Interactive, Overnight Escape Room Experience
Escape the ordinary, as Hilton Orlando invites you to experience the world's Largest (and Tallest) Escape Room Experience. The entire resort will be transformed into an escape room of complex clues, challenges, and augmented reality to unveil a climactic moment of triumph. This won't be your traditional escape room. Instead of trying to break out of something, you are trying to unlock a huge secret within the resort. You may arrive as our guest, but you will leave as part of a furtive society. 
Escape At Hilton Orlando is a virtual, interactive experience that requires participants to download an app provided by a third party. Additionally, participants will need a smart device to participate. To review the third party's privacy policy, please visit https://wearewildgoose.com/uk/privacy-policy/ .  Additional Terms and Conditions apply.
Through December 31, 2023
Attention agents! This just in. We have an opportunity to bust one of the largest spy operations in the world. We've been tracking the head spy for a while now, and we're happy to report that she has been located and captured! However, she is not talking. We've managed to access the channel she's using to communicate to her spy allies. According to what we've heard, we now have reason to believe that the leader of the spy operation has been staying at Hilton Orlando all along, and if we can find her secret base at the resort, we will be able to obtain the code word needed to enter their system and shut this operation down once and for all. It appears that in the event of her own capture, she left a series of complex clues throughout the resort for her allies to solve that will lead them to her secret base. Your mission, should you choose to accept it, is to pose as one of her spy allies, solve these clues, break into the secret base and intercept the communication to collect the code word. Good luck – we're counting on you
Your mission begins the moment you check in to Hilton Orlando. Upon arrival, you will be given a case file with a QR code to access The Spy communication with your smart device and embark on the mission from the palm of your hands. Key highlights include:
Exclusive Case File with instructions & mission assistance notes 
(5) missions that can be completed in any order and on your own time during your stay 
Clues from each completed mission to help unlock the head spy's secret base
Indoor-outdoor missions to have you traversing the entire property
Augmented reality designed to blend in without causing too much attention
And some surprises along the way …
Escape is NOT intended to be completed all at once. The mission will stay live on your device during your stay. The anticipated time to complete the entire Escape Room experience is 3 to 4 hours of playtime. Your time is not being clocked when you close the app to take a break and swim, dine or go to a theme park! 
Hilton team members have no knowledge of the details of the mission. Asking them for help is futile and it could compromise the mission.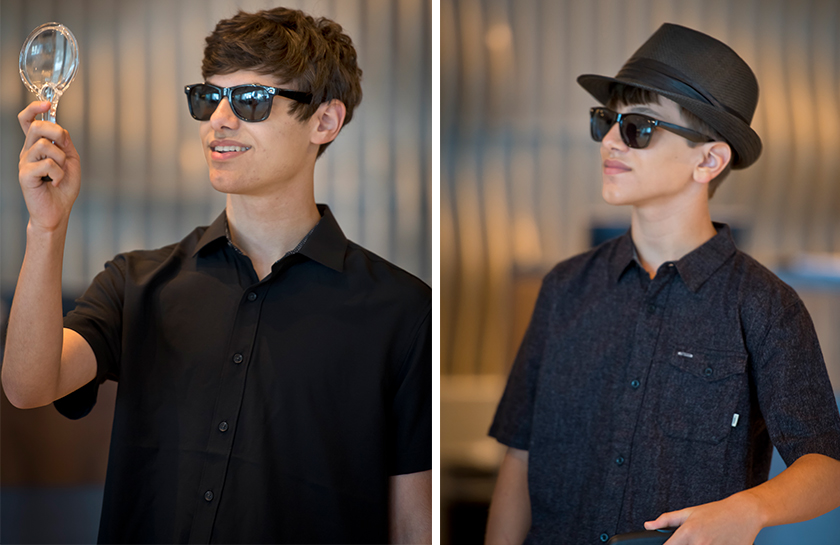 As you fill your suitcase for your upcoming mission, here's our top 5 things to pack! 
Swimsuit – To decompress between missions and enjoy the resort
Smart Device – To access and play Escape at Hilton Orlando 
Your allies – Work as a team to solve the mission
Appetite – To enjoy culinary delights at our on-site restaurants
Best Spy attire – They say dress for success, so let's see your spy style!
Offer is valid for stays through December 31, 2023. Rate includes participation in our virtual interactive Escape Experience; each guest room will receive one team registration per stay. Escape At Hilton Orlando is an app-based experience that requires guests to download an app provided by a third party. Use of the third-party app is at the guest's own discretion and risk and Hilton Orlando disclaims any and all liability, including any express or implied warranties, whether oral or written, for such third-party app. To review the third party's privacy policy, please visit https://wearewildgoose.com/uk/privacy-policy/. A smart device is required to participate; guests must supply their own device. No refunds will be given for not completing the Escape experience. Children age 16 and under must be accompanied by an adult to participate. The Escape at Hilton Orlando experience is a points-based game – the more clues you solve, the more points you earn. The Escape Experience is for guest entertainment only, no prizes are awarded. Participation is self-guided and may be experienced at your own pace during your stay. Rates are per room per night, based on single/double occupancy, and do not include taxes, gratuities, incidental charges, and daily resort charge. This rate may not be combined with other select promotions, offers, or discounts and is not valid for existing reservations or groups. Early departure fees may apply. Offer does not include tickets or admission to any theme park or attraction. Additional restrictions and blackout dates may apply. Offer components are non-transferrable, unable to be redeemed for cash, and cannot be used during future stays. All outdoor activities are subject to weather conditions. Schedule subject to change without notice. Request the "Escape Experience" package or plan code "P5".